Greece: FITCE Hellas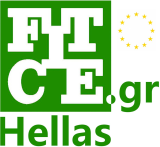 The Union of Telecommunication Engineers of Greece-Hellenic Branch of the Federation of Telecommunication Engineers of the European Community (FITCE) was founded in 1981 and was originally an unofficial association until 1993 when a constitution was established and was accepted by the General Assembly of the Hellenic Branch.
The main task of the Hellenic Branch of FITCE is to maintain closed relations among its members and to inform them about the latest technological developments and achievements in the ICT field. For more information you can visit our website.
Upcoming events in Greece