Belgium: FITCE.be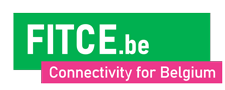 FITCE.be is a forum for digital professionals to exchange views and acquire insight in new developments and challenges related to technical, regulatory, societal and economical aspects of ICT & Media technologies and services.
FITCE.be organises every year about 6 seminars and some webinars that lead to insights on state-of-the-art topics (e.g. FttH, 5G, smart listening, drones, smart energy, artificial intelligence, ...). Every second year, a young ICT personality contest takes place.
The Belgian National Association consists of the FITCE.be organisation and has been functioning since 1950. It has over 100 active members.
Upcoming events in Belgium
Date
Title
No events planned at the moment. Check the events page for finding out what is taking place all over Europe.