Czech Republic: CVTSS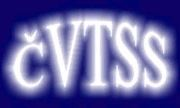 The Czech Republic National Association consists of the CVTSS - FITCE CZ. It has nine members.
Upcoming events in Czech Republic
Date
Title
No events planned at the moment. Check the events page for finding out what is taking place all over Europe.
News Updates from Czech Republic
All is quiet on the Czech Republic front at the moment. Check our
global news page
for updates from all over Europe.